Enjoy the modern simplicity and functionality. In our high-quality double rooms, you will find everything you need for a comfortable and relaxing stay.
Discover the comfort and practicality of our single rooms with a modern and elegant atmosphere.
The warmth of a beautiful fireplace perfectly complements the elegance and simplicity of our Standard rooms.
The simplicity and functionality of a Standard room elevated with the unique experience of a jacuzzi.
The ideal atmosphere for relaxation and well-being
Immerse yourself in a truly unique experience in our high-quality Deluxe double rooms, designed to cater to all your needs. 
Indulge in moments of absolute bliss and a luxurious experience in our Deluxe rooms with a jacuzzi.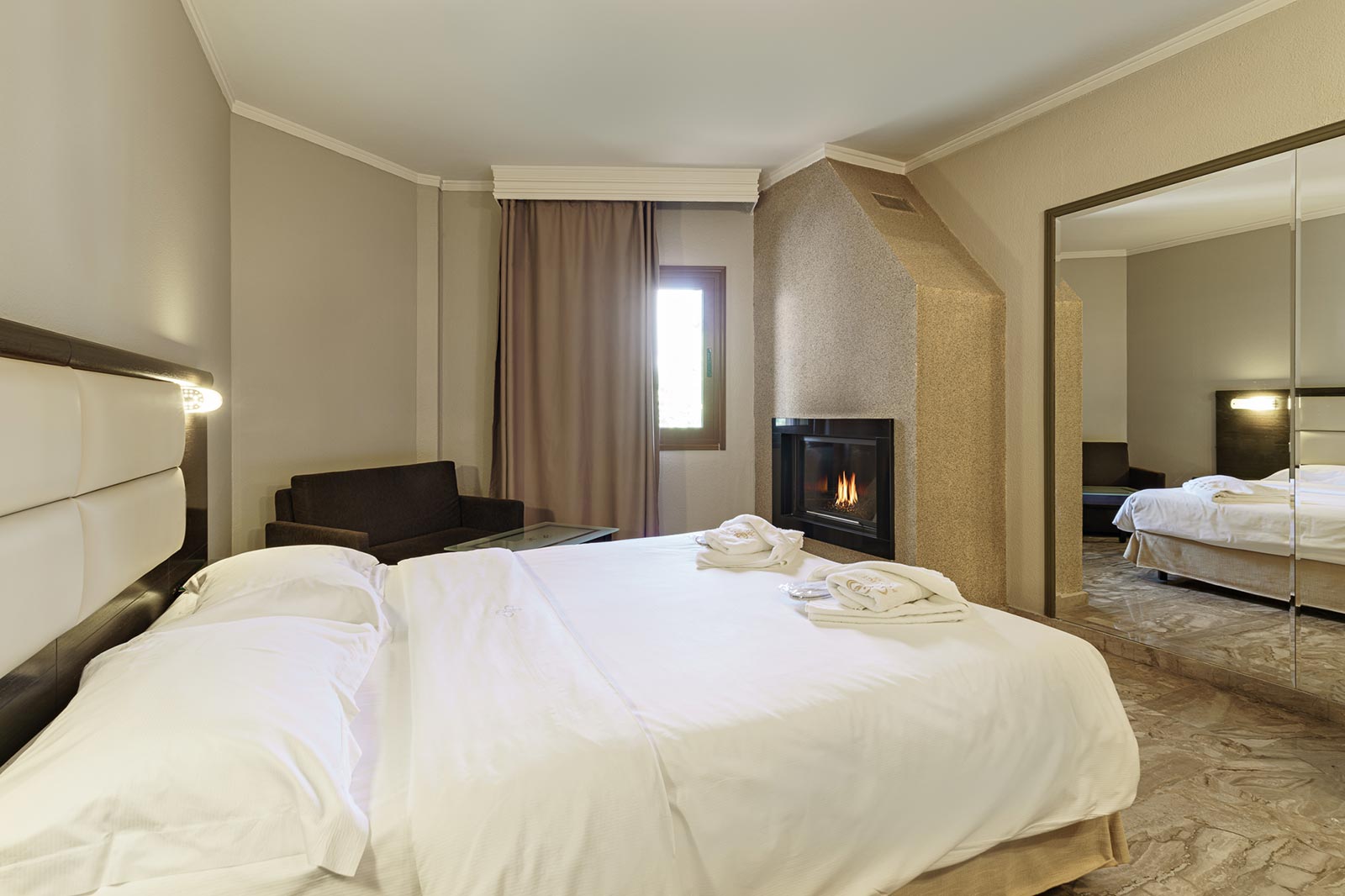 Indulge in the comfort and warmth of our Deluxe rooms with a fireplace. The romantic atmosphere combined with the elegant decor offers you the ultimate experience of relaxation and tranquility. 
Experience a unique combination of elegance and comfort in our fully equipped Deluxe triple rooms. An ideal choice for a pleasant and relaxing experience.
Discover our high-quality, fully equipped Deluxe quadruple rooms, designed to meet all your needs. The elegant aesthetics and comfort will provide you with an unforgettable stay.
Treat yourself to the ultimate luxury
Superior Family Apartment
Experience ultimate comfort in our spacious and beautifully designed Family Apartment.
Enter a world of unparalleled comfort with our Superior Logfire Suite
Superior Fireplace & Jacuzzi
Experience a unique combination of romantic and relaxing ambiance.
Our Superior Family Suite is the ideal choice for large families seeking an unforgettable and comfortable stay.